Male Treatments
---
Many of our male clients are invested in self-care and enjoining the benefits of "Manor Health for Men", helping to improve self-confidence and wellbeing with our male treatments. If you are interested in improving your appearance, signs of ageing and feeling of general health then look no further than Manor Health!
Operating since 2012, the highly experienced team at Manor Health have been providing male treatments and services to help our male clients be the best version of themselves. Maria, our founder, has invested heavily in the latest technology and will only offer treatments that she knows will produce the best results and value for money. We are completely focused on client satisfaction.
All treatments are subject to a full consultation and health check with our qualified and highly experienced team. Consultations are £25 and this payment is deductible from your treatment price.
Treatments
---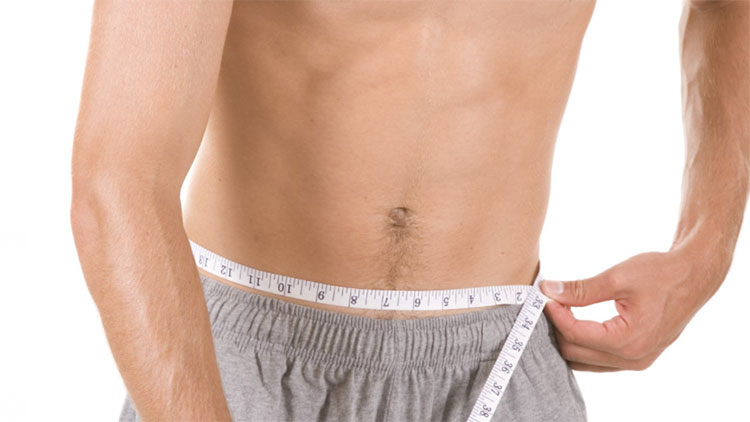 ---
Aqualyx injections, are an alternative and less invasive treatment to traditional liposuction and are perfect for spot-reducing areas of fat that you struggle to lose with diet and exercise.  These areas include Double chin, Gynecomastia (Man Boobs), Hips/Love Handles, and Stomach. 3 -5 treatments are required at 4-6 week intervals.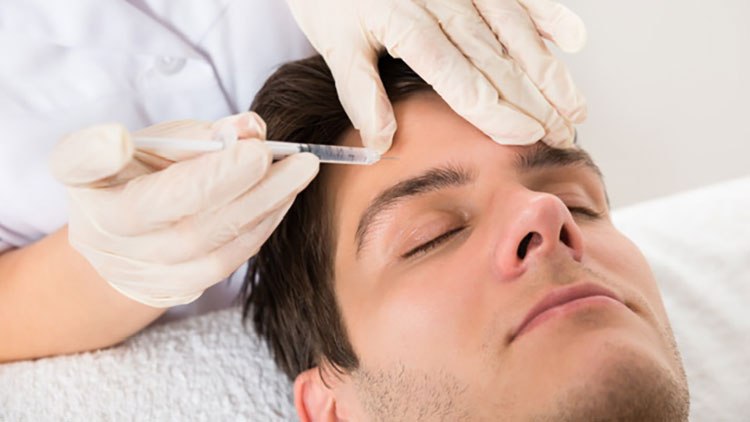 ---
Anti-Wrinkle Injections cause the temporary relaxation of muscles. The treatment is used to decrease the appearance of facial lines and wrinkles. The most common places male clients receive Botox is around the eyes to prevent crow's feet, between the eyebrows to target frown lines, and the horizontal lines across the forehead to reduce creases. This male treatment will make you look more youthful and increase confidence!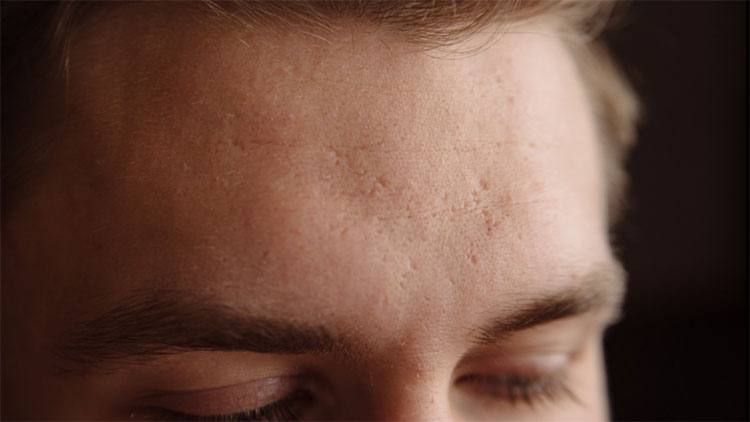 ---
The award-winning ResurFace Fractional Laser significantly improves the appearance of skin texture in men, including acne scarring, open pores, or any other scars on the face or body. This treatment is also a fantastic male anti-ageing treatment for the full face. This works by stimulating your own collagen, making this treatment 100% natural.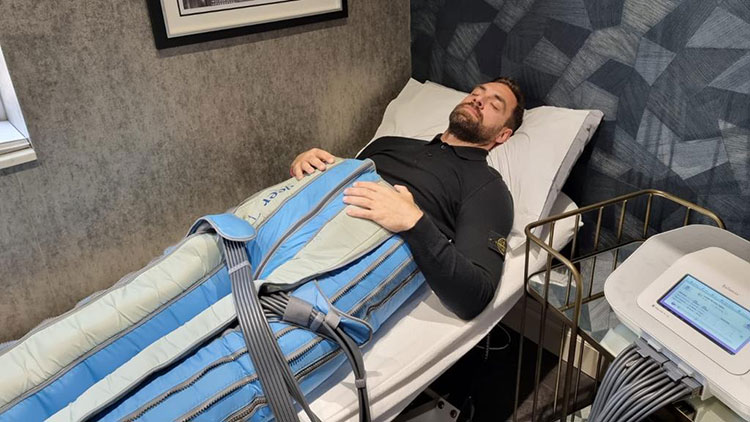 ---
A fantastic treatment for men to aid in muscle recover and stress relief. The Body Ballancer® is a compression therapy treatment that involves wearing a specialised garment (fully clothed) on the lower half of the body. This inflates and deflates from the feet up to the chest in waves to simulate a gentle to firm massage. This treatment is perfect for anyone with Lymphatic concerns, male cellulite, or simply just wanting a relaxing massage.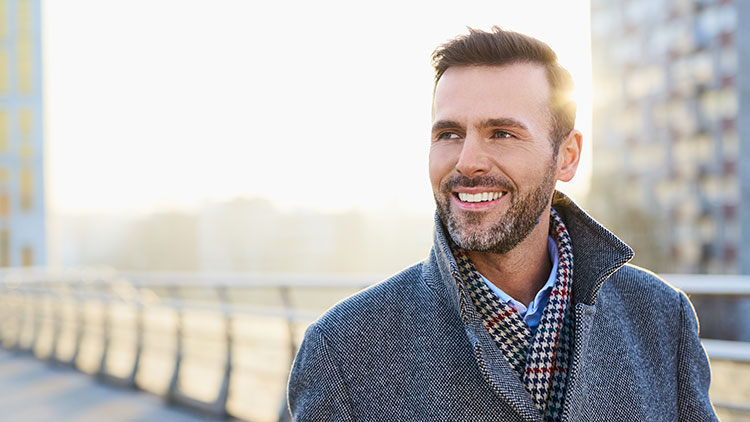 ---
Men often seek treatments that will make them look younger but do not want to look unnatural. 3D Cog Threads for men are an ideal treatment for those wanting a more chiselled jawline and tighter skin using a natural procedure with very little downtime. Results can last for up to 2 years. A consultation is required to assess suitability.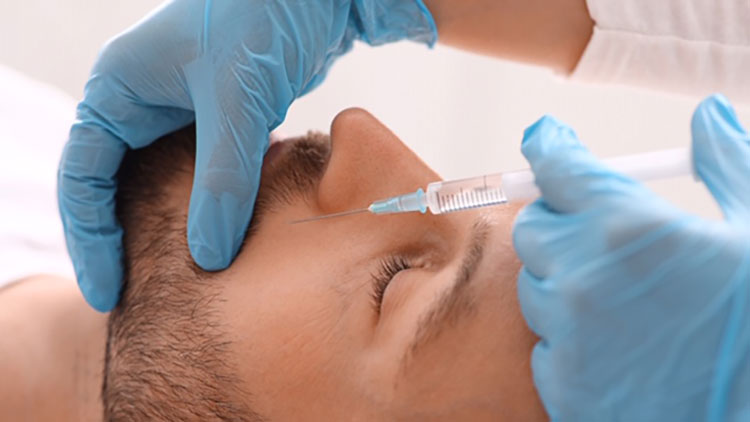 ---
Men have now realised that dermal fillers are not just for women and can enhance their looks in a very subtle and natural way.
Dermal Fillers are a great way to target areas of concern for our male clients. In particular, filler is great for the tear trough (dark under-eye circles), the jawline to create a more chiseled and masculine look, and nose-to-mouth folds to create a smoother and more youthful appearance. Filler can also be used for a non-surgical male nose job where the tip of the nose can be lifted, or the bridge can be contoured to make it appear smaller and straighter. Instant results and minimal downtime make this treatment a very popular choice.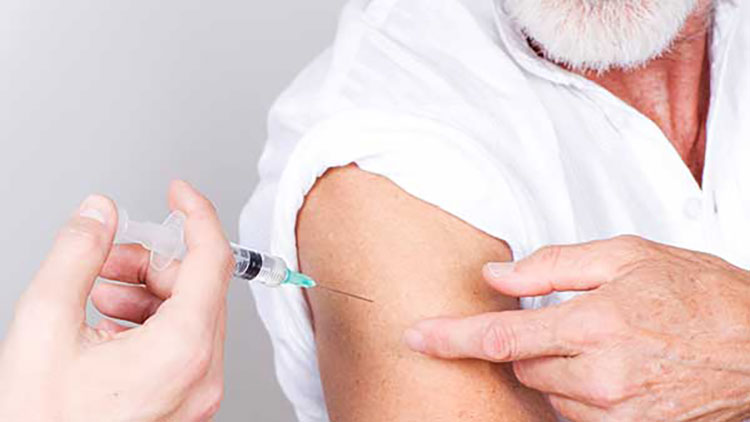 ---
Vitamin B12 Deficiency is very common amongst many men, especially those who follow a vegetarian or vegan diet, as B12 is only found naturally in animal foods. However, vegans and vegetarians are not the only ones who are deficient. A Vitamin B12 injection will increase energy levels, improve brain function, and help to build red blood cell production responsible for the transportation of oxygen throughout the body making you feel fitter and healthier.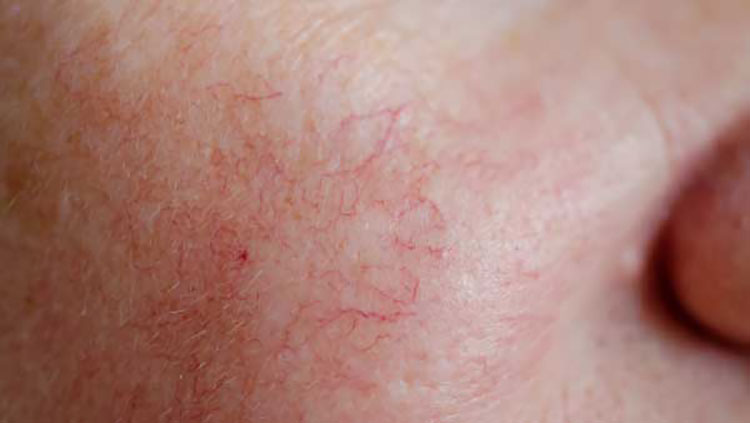 ---
Men often suffer from red vessels and diffused redness on their face and neck and frequently have pigmentation caused by the sun and lack of good skincare.
This skin treatment for men is the perfect solution for thread veins, rosacea (red face) and pigmentation/freckles, resulting in a clear and more youthful skin tone. Minimal downtime in just a few quick and easy treatments.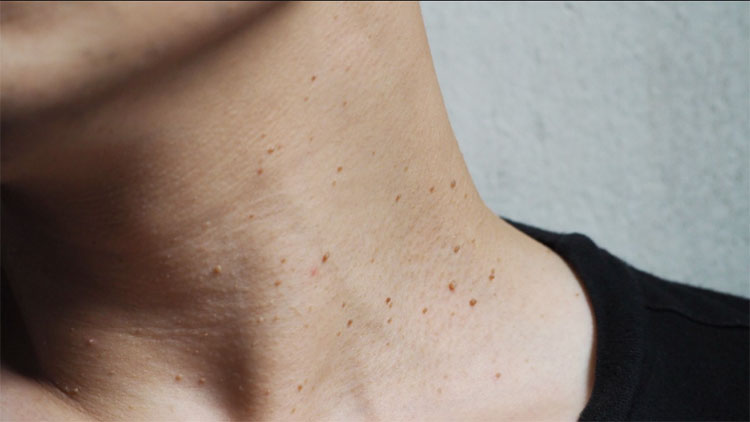 ---
Men frequently suffer with skin tags on the underarms and waistline where friction between clothing and skin occur. Cryotherapy is used to freeze and remove them. This is a minimally invasive treatment, rarely offered on the NHS.  Once the skin tag is treated, it will take approximately up to 4 weeks to disappear.  1-3 treatments are required depending on severity.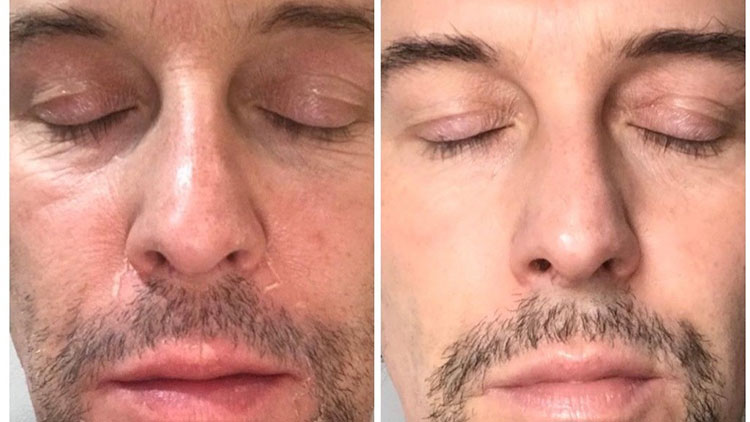 (Price includes a full aftercare kit)
---
This is the perfect treatment for our male clients wanting to instantly brighten their appearance, even out skin tone and banish signs of discoloration and ageing. The procedure is commonly used to treat signs of male ageing, improve skin texture, and correct pigmentary issues. It also simultaneously treats multiple other concerns, including fine lines, enlarged pores, dullness, discoloration, breakouts and acne scars and is suitable for all skin types.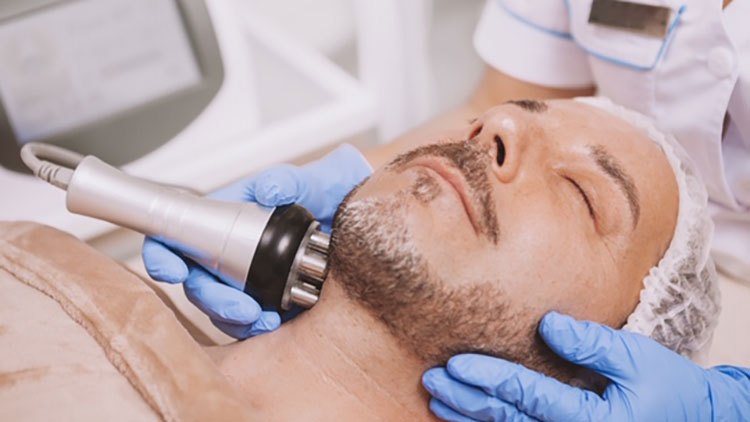 ---
The Lynton Promax offers an effective yet comfortable way to achieve facial skin tightening and male wrinkle reduction. This relaxing treatment promotes the formation of new collagen and elastin and tightens collagen fibres. It also offers great results for puffy eyes, dark circles and general skin rejuvenation. A wonderful lunchtime 'pick me up' as there is no downtime!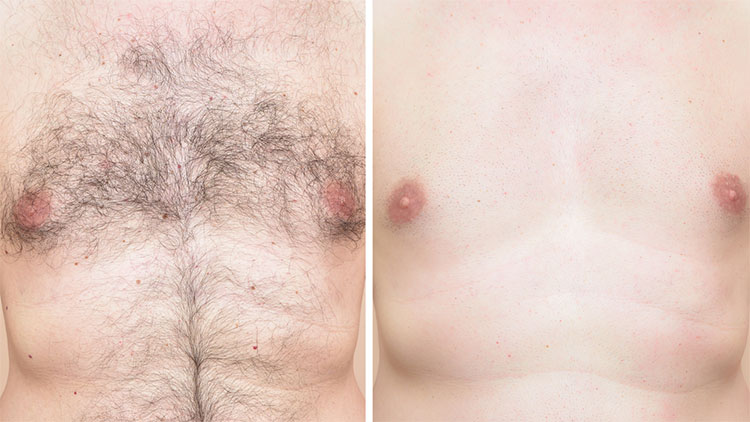 (Per Month)
---
Men often suffer with excess hair on their nose, back, chest, ears, brows, nostrils and many other places that cause inconvenience and can often be embarrassing. Our Male Laser Hair Removal treatment removes unwanted hair using the 'Duetto MT' which is medically graded and the Gold Standard for Laser Hair Removal. A course of 8-12 is required depending on the treatment area.
Client Testimonials
---
"I've been having the 'fat busting' injections (Aqualyx) over the last year or so. Being a man of science, I read through the literature and thought I'd give it a go. I've been so impressed with the effect of these injections for my chin and for my obliques (saddlebags). Though the results are not instant, there has been a clear reduction in fat within the first two weeks. Injections are painless but admittedly leave you swollen for a week or so. I looked like a toad with my chin injections, so plan around social events very carefully! Utterly utterly impressed." – Ryan Hudson
Why choose Manor Health?
---
Manor Health treatments are carried out by qualified and highly skilled clinicians. Our clinic is for you, if you are wanting to feel more youthful but don't want to take extreme measures. We offer a range of treatments to suit everyone's needs. Here at Manor Health we pride ourselves in quality of care and service and would welcome the opportunity to discuss your requirements at a consultation.