Manor Health is an Aesthetics, Laser & Weight Loss Clinic. Our lasers are all Medically Graded and the 'Gold Standard' for laser treatments. We specialise in Advanced Skin, Laser & Weight Loss Treatments.
Why Choose Us
---
TREATMENT
We use medically graded lasers, FDA/CE approved market leading products and treatments
(£50 booking deposit is payable for all Treatments)
CONSULTATION
A consultation is £25 which will be deducted from the cost of any treatment booked.
PERSONAL SERVICE
You will have the same clinician for your treatment plan to ensure continuity of care
5 STAR SERVICE
We pride ourselves on service and are proud to have 5 star reviews. Check out some of our reviews on facebook
Weight Loss & Skin Clinic Leeds
---
Manor Health is a Weight Loss & Skin Clinic based in Rodley, Leeds delivering many advanced Weight Loss, Skin, Laser & Aesthetic Treatments.
Our skin clinic in Leeds has heavily invested in the latest medical grade lasers, the 'Gold Standard' for laser treatments to ensure we deliver the best results for our clients.  Please read our Client Reviews and take a look at some of our Before and After Photos to see what you can expect from some of our treatments.
Our most popular Weight Loss & Skin Treatments include; Ultrasound Cavitation, Laser Hair Removal, Dermal Fillers, Anti-Wrinkle treatment, Scar Removal, Stretch Mark Removal & Skin Tightening as well as Skin Complaints such as Cellulite Removal, Acne Treatment, Agespot/Sunspot Removal, Thread Vein Removal, Leg Vein Removal Verruca Removal & Wart Removal.  Other treatments at our skin clinic in Leeds include, Skin Rejuvenation, Laser Skin Tightening, Skin Peels & Skin Tightening for the face and body.
Our private weight loss & skin clinic offers a personal and high quality service. Our expert team specialise in Weight Loss, Skin & Aesthetic Treatments using medially graded 'Gold Standard' laser technology.
We are driven by service, quality of treatment and continuity of care, while embracing the most recent scientific advances.
We are pleased to offer convenient appointment times including late evening hours to allow you to accommodate treatments around your other family and work commitments.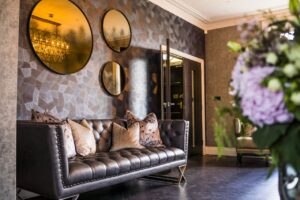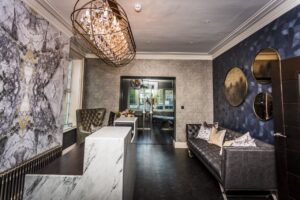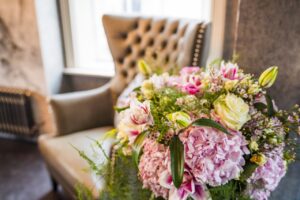 Client Reviews
---
I recently got Nose augmentation and I am so happy with the results! Maria was lovely and made sure I was happy and comfortable throughout the procedure, i definitely recommend this to anyone who has being thinking of getting it done, its so worth it!
Annie Victoria
Had an appointment with Maria. Super lovely from start to finish. Made me feel at ease all the way through my appointment. Would definitely recommend Manor Health/Maria to friends and family for beauty treatments!
Ellie Chisholm
Thanks to Maria I now have eyebrows that I don't have to draw on everyday! They look fab and I feel so much better now they are done. However It was a longer process than I thought (4 weeks without getting the eyebrows wet then another week or so after the final semi permanent ink was added) but it was sooo worth it! Makes me feel years younger. Maria did a brilliant job and I would recommend her and Manor Health every time. Thanks Maria, next on my list is the Botox! Xx
Lisa Barker
I travel frequently and internationally for work, and have tried clinics all over never ever have I been so impressed by the level of care, hygiene and accurate advice, amazing value for money, I always return and travel from London to visit manor health. I am so satisfied that I will no longer go any where else. These ladies genuinely care, and never attempt to sell me any thing I really don't need I'm never pressured to spend there I'm always welcomed with a hug smile it's so much more to me than appointment I can't wait to attend my next appointment, manor health deserves a lot more recognition in the industry, thank you so much for taking care of me
Jade
Had an appointment with Maria today. Super friendly, lovely and beautiful. Would definitely recommend Manor Health / Maria to friends and family for beauty treatments!
Ellie Chisholm
Absolutely love my new brows! Fantastic job and would recommend Maria to anyone thinking of having their brows tattooed. Since I've had them done I have had many good comments from my family and friends, fab x
Kathryn Tucker
I can't thank Maria enough for her time and attention to detail when doing my eyebrows and the end result was amazing, I'm always getting asked where I got them done, I highly recommend Manor Health and the lovely Maria x
Melanie Woolmer
Today I had lip fillers by the lovely Maria! The professionalism was top notch, clean, clinical, friendly and the most perfect results! I would 100% recommend and will definitely be returning!
Katie Vine
Amazing place. I'm so pleased with my fractural laser results after just 2 treatments. Maria is so professional and fab at what she does but makes you feel very comfortable and at ease. Thank you so much. See you soon xx
Becky Maddison