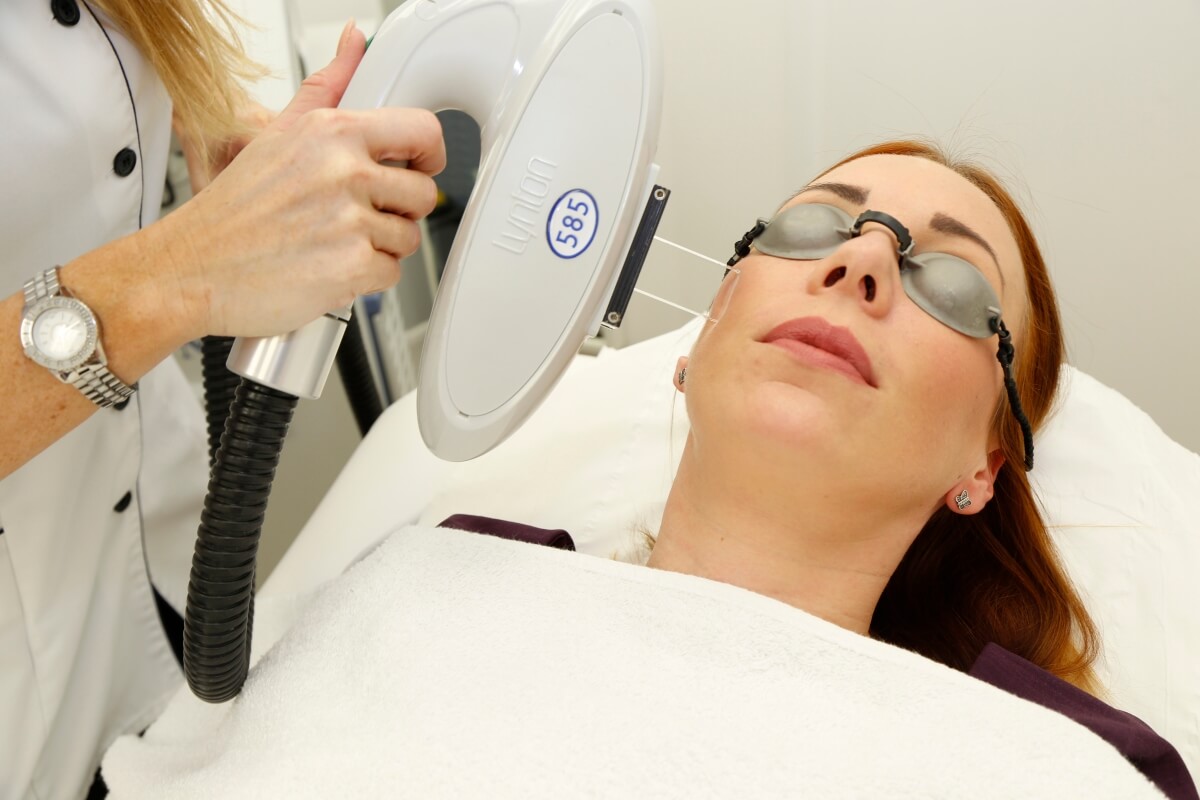 This Treatment will:
– Stimulate Collagen
– Remove Thread Veins
– Remove Pigmentation
– Even Skin Tone
– Improve Skin Texture
Intense Pulsed Light systems release precisely controlled short pulses of filtered light that stimulate the fibroblast cells within the skin that produce collagen and elastin. In addition, specific lesions such as thread veins, age spots and freckles can be targeted resulting in a more uniform complexion. The skin becomes firmer, appears more radiant and enlarged pores and fine lines are reduced. Treatments are carried out every 2-3 weeks and 6 treatments are recommended for best results. Thereafter, top up sessions are performed as required, but typically once or twice a year.
Book now for a free consultation to find out which treatment is the one for you!
Before & After
*

*

*DISCLAIMER: results may vary from person to persons