As we age, we lose volume in our face due to the degradation of hyaluronic acid and collagen. Dermal fillers often get bad press because the only people you see with fillers are the ones who have more than likely had a little too much. Too much filler leaves the face looking unnatural and overfilled. 
Good work with dermal filler will not be visible. It will leave you looking fresh-faced, and well. Your friends will be wondering why you never seem to age!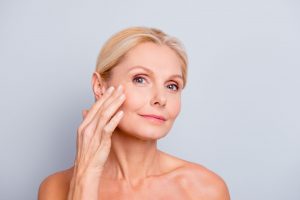 So, when is the right time to start having dermal fillers?  
The truth is, there are no rules. Genetics play a huge part in the ageing process. For example, if you inherit a very sunken tear trough at the age of 25 then why should you put up with dark sunken circles under your eyes when this can be improved with tear trough filler to make your eyes look younger and brighter.  
Lip filler is a popular choice for those born with skinny lips who prefer plumper lips. The lips can be filled with a soft lip filler so they look naturally plump.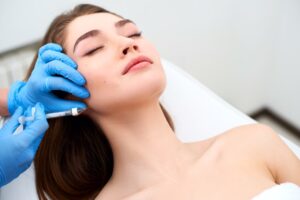 You may hit menopause; this is when women really begin to see the effects of the ageing process. This can be a very tough time for women and when they really need a 'pick me up'. What better way to boost your confidence than to have some natural-looking filler to rejuvenate your face? 
If you feel self-conscious about your face or are simply wondering what can be done to improve it just in time for the summer then book a consultation with us and we will be happy to advise you on what can be done.  
As we lose volume in our face Dermal fillers can be used for, 
Lip filler

 

Cheek fillers

 

Jaw contouring

 

Tear trough filler

 

Nose augmentation (non-surgical nose job)

 

Chin augmentation

 

'Smokers Lines' which are vertical lines on the top lip

 

'Nasolabial Folds' (also known as smile lines)

 

'Marionette Lines' at the corner of the mouth

 

Liquid Face Lift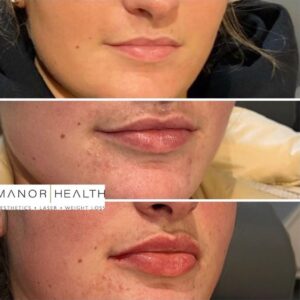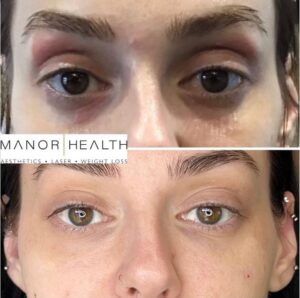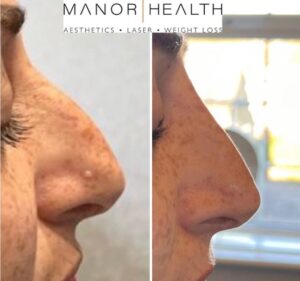 The injections require no recovery time and provide immediate results! The Dermal Fillers are medically graded and typically consist of hyaluronic acid or collagen, which occurs in the skin naturally. The injections restore collagen that is lost with age, creating an effect that fills in wrinkles & plumps volume in desired areas.  
Call the clinic NOW on 0113 870 1000 to find out more or you can visit our website https://www.manorhealth.co.uk/dermal-fillers/