Embrace the best version of yourself! 
The idea that only women have concerns regarding anti-ageing, skincare and lifestyle is thankfully old news. Men are now unashamedly embracing male treatments and adopting habits to optimise their physical and emotional health and appearance.  
To celebrate this shift in culture and acceptance, Manor Health is excited to introduce "Manor Health for Men", a brand-new page on the Manor Health website dedicated to Male Treatments and Wellbeing. We're so excited to give men their own space on our website to browse treatments and options available just for them. 
Maria Jacobs, founder of Manor Health explains: "We welcome all clients to Manor Health with the same enthusiasm and commitment to customer satisfaction. With a large proportion of our clientele being male, introducing a page dedicated to men seemed the natural progression for our website. We offer everything from long-term weight loss solutions to treatments that enhance jawlines. Our huge range of services also includes laser hair removal, scar reduction and acne scar treatments as well as dermal fillers, lymphatic drainage and many more."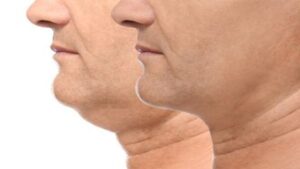 For the full list of treatments click here: https://www.manorhealth.co.uk/male-treatments/ 
We have a huge range of male treatments available, so whether you're looking to enhance your features, reduce fat or lose weight for good, eliminate any unwanted hair or reduce scar appearance or any signs of ageing, we have something for you! From men's laser hair removal, dermal fillers, anti-ageing treatments and aqualyx fat dissolving treatment, we can help.

Wanting to enhance your jawline?  
Dermal fillers or our Jawline 3D Cog Thread Lift are great treatment options depending on the results you wish to achieve.
Reduce the signs of ageing? 
Anti-Wrinkle Injections will reduce any fine lines or wrinkles and have you looking younger, brighter and more youthful in no time!
Eliminate unwanted hair? 
The best way to eliminate any unwanted hair for good is with laser hair removal. That's right, we do men's laser hair removal! We use the 'Duetto MT' which is medically graded and the Gold Standard for Laser Hair Removal.
Lose weight for good or reduce stomach fat?
Aqualyx Fat Dissolving Treatment is a less invasive treatment than traditional liposuction and can target areas you struggle to lose fat from with diet and exercise. 
Reduce the appearance of a scar? 
The award-winning ResurFace Fractional Laser significantly improves the appearance of skin texture in men, including acne scarring, open pores, or any other scars on the face or body.
Assist muscle recovery and feeling of wellbeing?  
The Body Ballancer is a great treatment to aid in muscle recovery and stress relief. This compression therapy massage treatment is great for those with lymphatic concerns or just for a relaxing massage!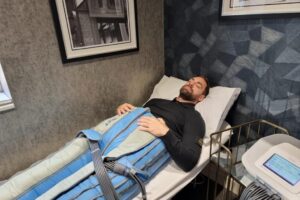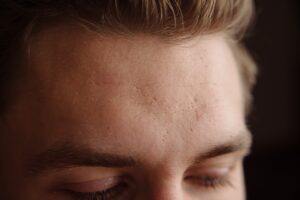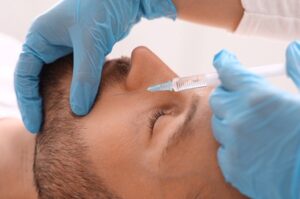 We are so pleased to share the stories and experiences of some of our wonderful male clients. We recently caught up with our lovely client Adam to find out about his experience. 
What lead you to Manor Health? 
I have been a customer of Manor health for the past three years after taking the enormous step to looking for a solution to my problems surrounding my eye bags. As you can imagine looking for a treatment to be performed in such a delicate area as your eyes is a massive deal for anyone. But I looked long and hard for somewhere I felt comfortable and someone who I could have complete trust in. This is when I met Maria.  
Tell us about your first treatment? 
My first treatment was called tear trough filler, I couldn't believe the results and how this affected my confidence and open my mind to the other side of fillers, you see and hear so much about what can go wrong! It's hard to find good examples, however, I had found great examples from Manor Health.  
Any other "Tweakments" you can tell us about? 
I have gone on to have cheek augmentation and filler added to a couple of other areas of my face to give me back volume I had lost from moving into my late 30s. I trust and would recommend Manor Health completely.  

What advice would you give to other men looking to improve their confidence? 
It just takes courage sometimes to step out of your comfort zone and explore the possibility for self-improvement. I believe that if the taboo was broken down regarding filler, then other men could explore the benefits of treatments. I think men have just as much pressure these days as women, to keep themselves looking their best and to also fight the years. This can be done with confidence, you just need the right support and this is why I recommend Manor health to everyone, ladies and men. I don't hesitate!  
A recent testimonial from our client Ryan 
"I've been having the 'fat busting' injections (Aqualyx) over the last year or so. Being a man of science, I read through the literature and thought I'd give it a go. I've been so impressed with the effect of these injections for my chin and for my obliques (saddlebags). Though the results are not instant, there has been a clear reduction in fat within the first two weeks. Injections are painless but admittedly leave you swollen for a week or so. I looked like a toad with my chin injections, so plan around social events very carefully! Utterly utterly impressed." – Ryan Hudson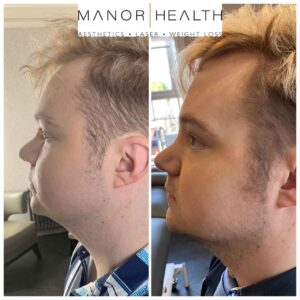 Manor Health really does have it all covered. Consultations are £25 and deductible of the cost of the treatment. The clinic number is 0113 8701000 or you can book online www.manorhealth.co.uk