Need some motivation, but don't have hours to spend in the gym?
Manor Health's Ultrasound Fat Reduction and Weight Management Program may just be everything you've been looking for!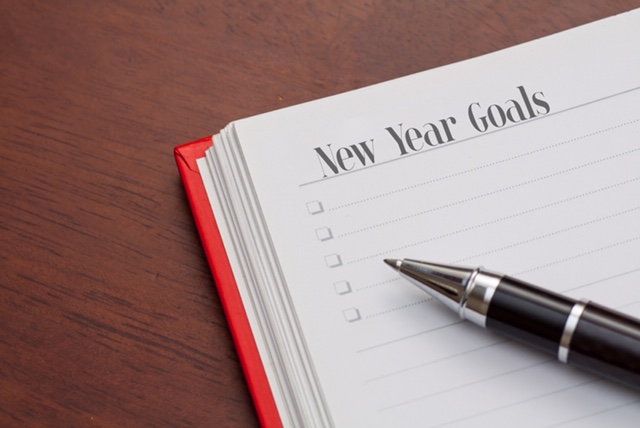 Manor Health really is the place for anyone wanting help with their New Year's Resolutions. We all start with great intentions and for some they breeze through it, and good for them, but if like many of us, you need that extra bit of support, guidance and TLC; you are in very safe hands at Manor Health.
Maria started Manor Health over 8 years ago primarily as a Weight Loss Clinic. With many year's experience in health and fitness, she was in the perfect position to create this bespoke and highly effective service. The Team at Manor Health are committed to keeping up the good work and one of the most satisfying parts of the day is helping clients overhaul their habits leading to a more fulfilled and healthy lifestyle!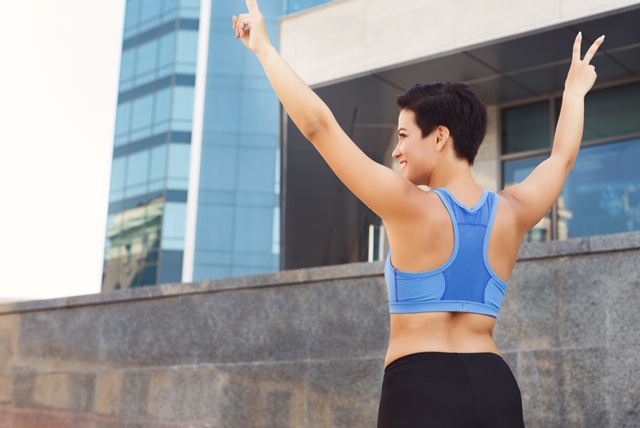 Did you know on average our Clients lose 2 stone on the 12-week program… That's impressive! The clinic is for you if: you are overweight, out of proportion or have stubborn areas of fat that you struggle to lose through diet and exercise alone. We have helped hundreds of clients achieve their goals. Some with life changing weight loss! Meet Lina:
"Lina came to the clinic in August 2017.  Lina weighed 20 stone and 4 pounds (129kg).  Lina had no confidence; her head was down and felt that her weight was out of control and she didn't know how to get back on track.  Lina initially signed up for a 12 week weight management program which included one Ultrasound Fat Reduction treatment each week, a bespoke weight management plan and one-to-one support.  Lina lost 4 stone 2 pounds (26.5kg) in her first 12 week program which was an amazing result.  Lina had a couple of months off where she maintained her current weight of 16 stone 2 pounds which was a clear indication that her mindset and relationship with food had completely changed.  Lina came back to the clinic for another 12 week program where she lost another 3 stone (19kg) which was an overall weight loss of 7 stone 2 pounds (45.5kg). 
Not only did Lina's weight completely change, but her overall confidence changed too, Lina started walking in with her head held high and a smile on her face.  She started a new relationship and has gone on to lose further weight with the support of our maintenance program".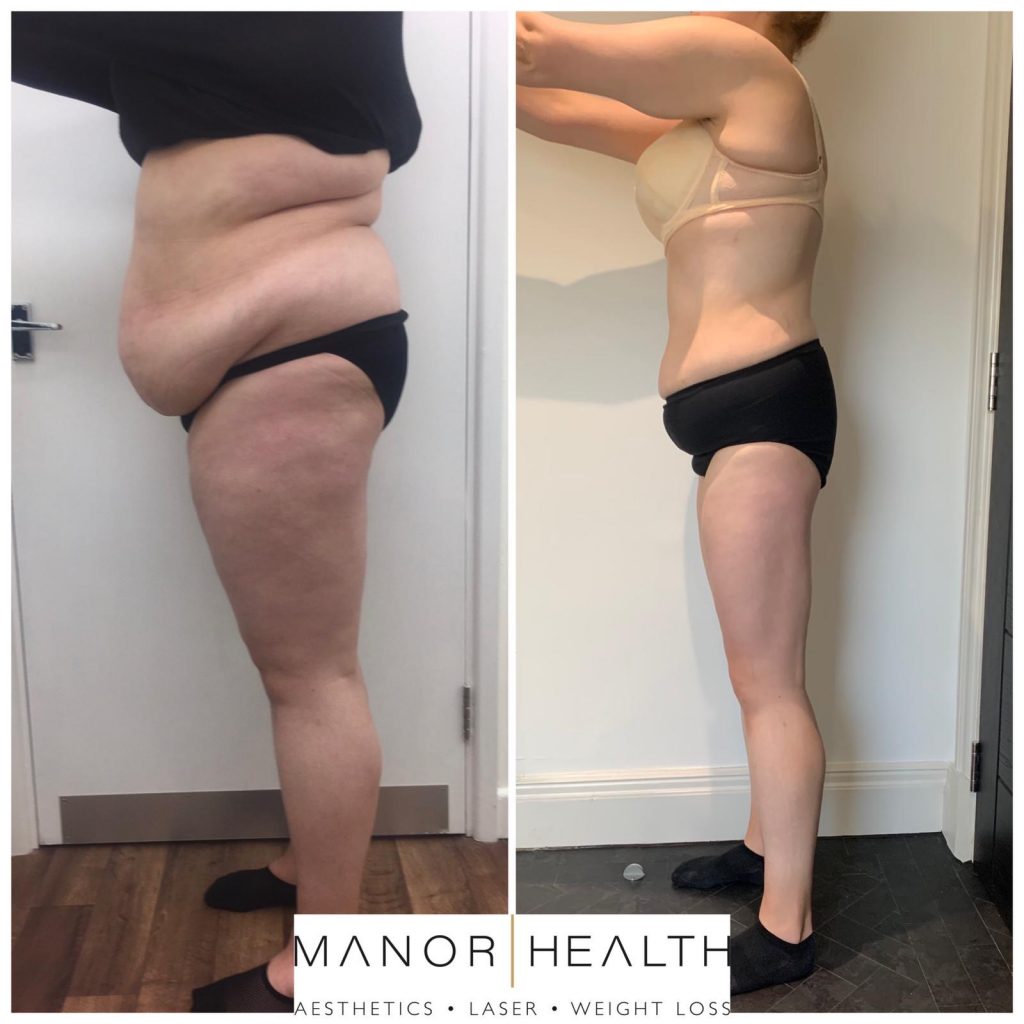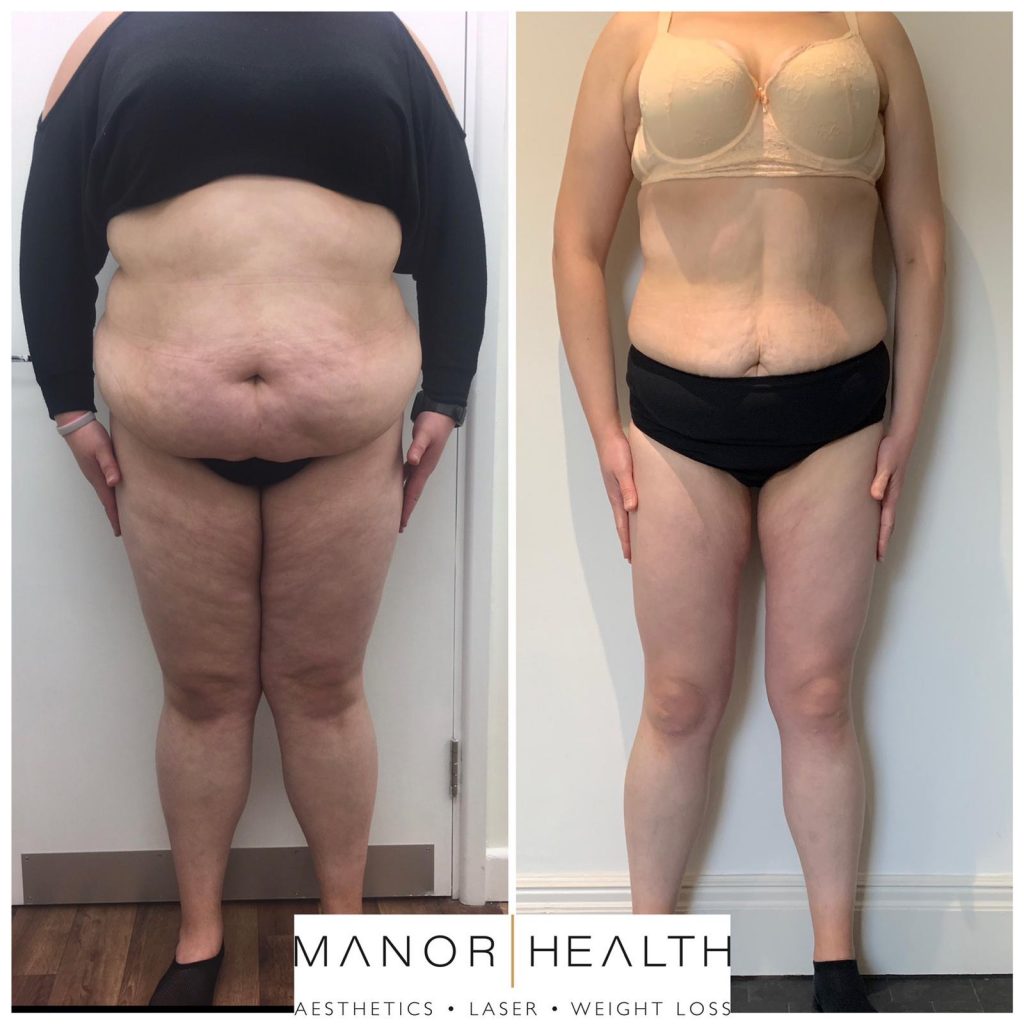 So, What's involved?
---
Step 1
---
Initially, we invite you in for a free no obligation consultation. At this appointment we can discuss your goals and any challenges you have had when losing weight previously. We can also talk you through the treatment in a bit more detail, and how your bespoke plan will look. At the heart of Manor Health, we are all about long term, achievable weight loss for life; whilst helping our clients to look and feel great!
Step 2
---
At your first appointment we will take all your vital statistics and current weight so we can track how you are doing throughout the course. For some, inch loss is a truer reflection of success; so, we like to monitor both. We will set out your food plan for the following week whilst considering your likes and dislikes and any dietary requirements you may have.
Step 3
---
Now, here is the extra special ingredient! Lie back and enjoy your Ultrasound Fat Reduction Treatment. Pulsed acoustic waves travel beneath the skin and target fat cells. Once the wave hits the fat cell it ruptures and emulsifies it. The fat will then move out of the body through the lymphatic system and is then excreted. The treatment is actually very relaxing and is the perfect opportunity to talk through and get lots of hints and tips for any events you have coming up or even talk through challenges with your highly experienced weight loss clinician.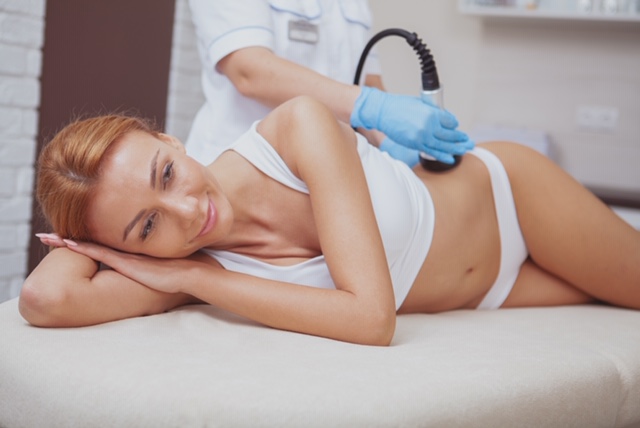 Step 4
---
Now over to you for the week… Stick to the food plan and recommended guidance on water intake, exercise and alcohol units. Remember we are here to help; so any queries, advice or just needing a little kick up the bottom, let us know!
Step 5
---
Back to the clinic for your next appointment one week later, and we will start the session by finding out how your week has gone and stepping on the scales for the good news! Before commencing the next Ultrasound Fat Reduction Treatment.
Step 6
---
The Courses run for with 6, 12 or 18 weeks and the assessment and treatment will commence each time. On every visit we will look at what's working well, and where we might need to make slight adjustments. It's worth noting that as you lose weight you will need less calories and all these factors are taken into account within your bespoke plan at Manor Health.
Step 7
---
Time to Celebrate!! On the final appointment we will start by retaking all your measurements and final weight. We will calculate your exact inch loss and new BMI and talk through all the great new habits you've instilled and how to keep them going, not just for the next few months but for life.
Step 8
---
We offer maintenance appointments for all clients who would like to lose a few more pounds, or inches or just need a bit of help staying on track. We are here, all the way.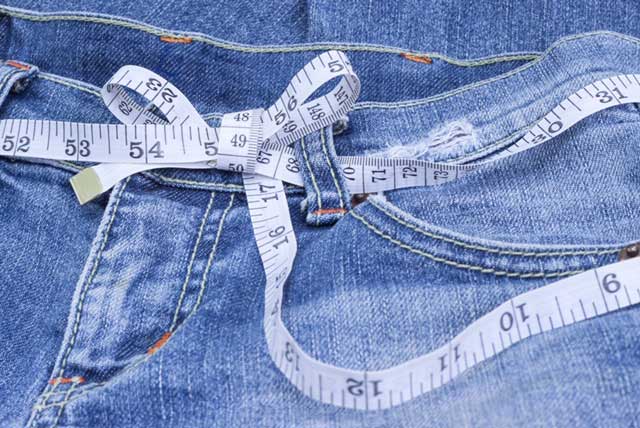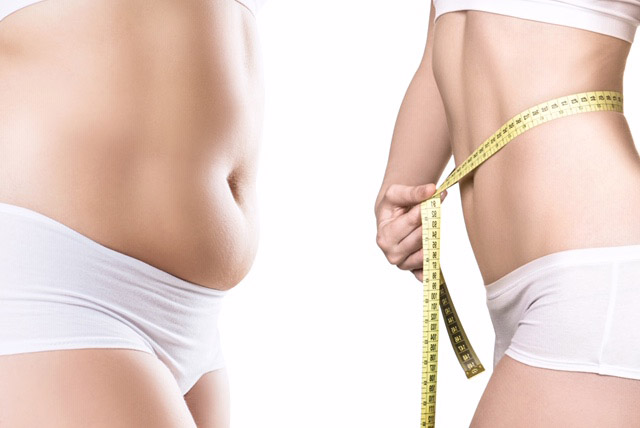 Don't delay, call us now on 0113 870 1000 to book your free, no obligation consultation and let your weight loss journey begin!