Age Spot Removal
If you are looking for ways to remove or lighten skin pigmentation's such as age spots or sun damage, Intense Pulsed Light is your answer as the treatment is non-invasive and suitable for both the face and body. Intense Pulsed Light treatments will result in a more even skin tone.
Q. How does Intense Pulsed Light work?
A. The concentration of melanin in sun spots and freckles is higher than in the other parts of the skin. So, when the filtered light is applied to the pigmentation it is drawn to the melanin-rich cells which are they destroyed by the rapid absorption on the light rays.
Q. How is the treatment carried out?
A. Before the treatment a special gel will be applied to the affected area. The light applicator will then be placed on the skin and a short pulse of light will be released. The process is repeated until the entire area is treated. At the end of the treatment the gel will be removed and the affected area will then be chilled.
*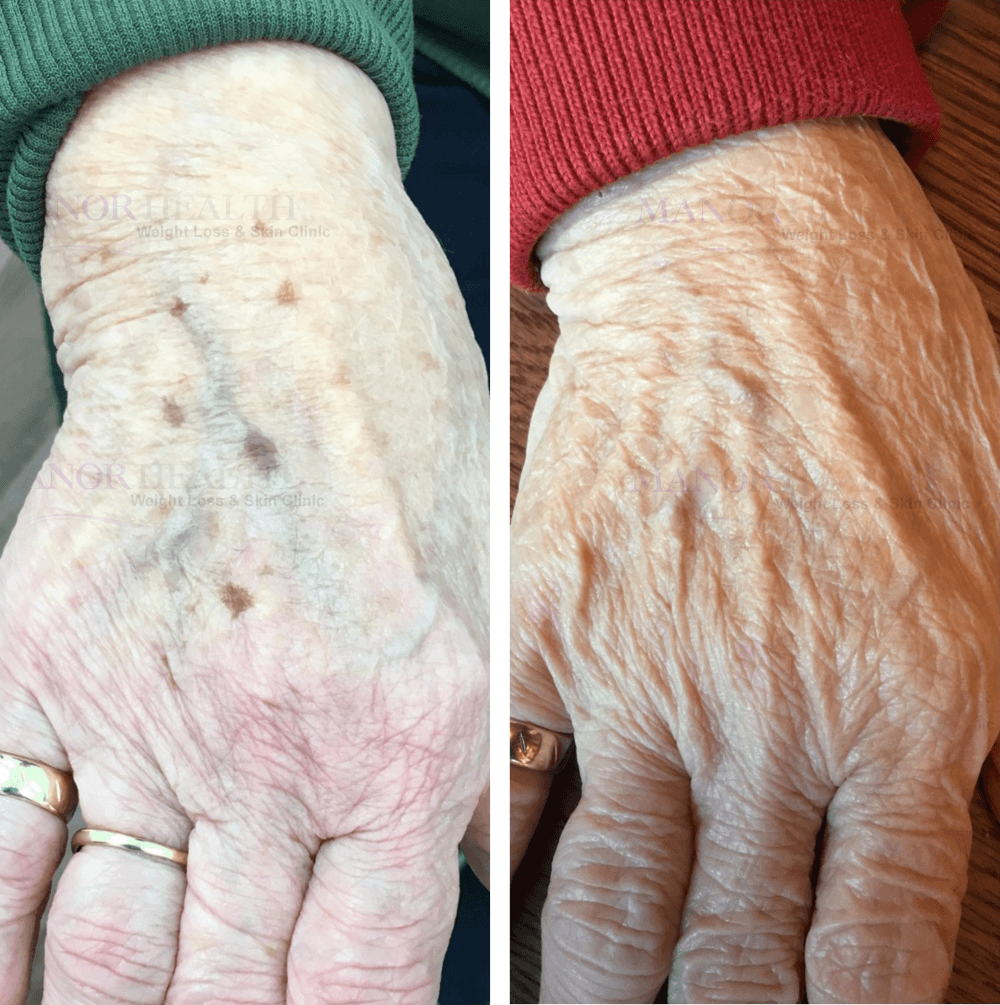 *

*

*DISCLAIMER: results may vary from person to person